160,000 Kids Stay Home From School Each Day to Avoid Being Bullied!
Hi, I am Earl Long and I have been doing motivational talks to students for over 30 years.
Did you know that…
Bullies identified by age 8 are SIX times more likely to have a criminal conviction by age 24.
When I heard that fact, I nearly fell off my chair. A problem such as bullying, so often swept under the rug with excuses like "it's a normal part of growing up", is so dangerous, that if we don't do our part to fix it, terrible consequences will result.
BAND Together Anti-Bully Assembly Show
Imagine, if you will, an assembly program so perfectly structured that your students leave the program energized, motivated, and armed with strategies to ban bullying from your school, and your staff is thrilled with how educationally significant the program is.
Bullying is a problem across the country. This exciting 45-50 minute show combines magic, comedy, music, storytelling and audience participation to teach students in a fun and exciting way about bullying.
Bully awareness in schools is a giant step in ending the bullying epidemic, and this show is a great way to raise bully awareness! The message also includes teachings on the character traits of RESPECT and CARING.
The message of this show is contained in the word "BAND":

B — be a buddy, not a bully
A — attitude, avoid, ask for help
N — nobody deserves to be bullied
D — don't join in, help instead!

Using magic, audience participation, storytelling, and comedy, these points are brought to life and taught to students in a fun, entertaining way!
This show can be booked anytime during the year.
When booked, your school will receive advertising posters to promote our coming, a press release you can send to your local paper and news channel, review questions for the teachers to use after the show, as well as a coloring page and a full-color image of the color page to print off and use after the assembly.
To see Pictures of the assembly program click here > PICTURES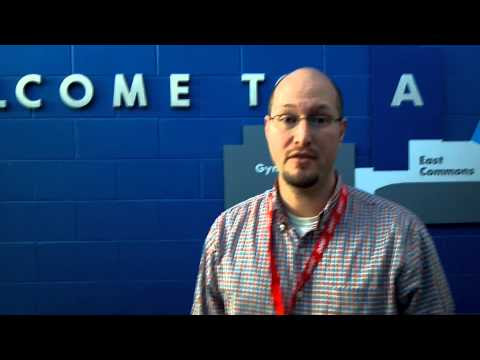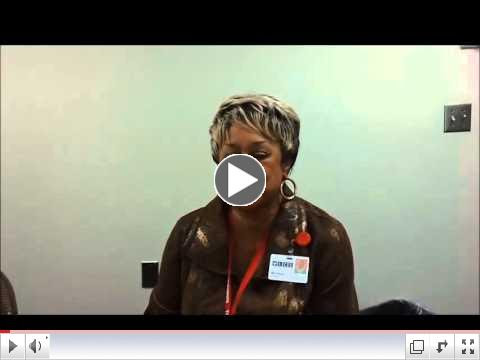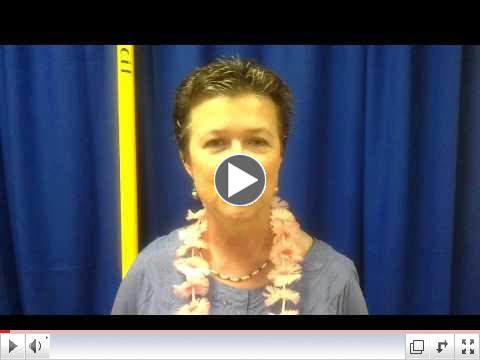 Here are a few recommendations from schools that I have recently presented this program.
Testimonies and Recommendations
* "Throughout Earl Long's presentation of BAND Together: No Bullies Allowed School Assembly our students were engaged with the magic and jokes. Mr. Long has that natural ability to pull in those students who need that extra encouragement and motivation and have them involved the entire time by assisting with his tricks. More importantly, our students left with the understanding of having respect for one another by building each other up instead of tearing each other down. His presentation is a must see for any school."
Jason Boyer Assistant Principal – Appomattox Elementary School
* "Wow! Our students just participated and enjoyed an amazing anti-bully assembly called BAND Together: No Bullies Allowed by Earl Long.
The students left with many excellent anti-bullying strategies. This is a fantastic program and I highly recommend it to raise bully awareness in your school."
Mrs. Diane Swain – Principal – Sheffield Elementary School – Lynchburg, VA
* "It was a great assembly that Mr. Long brought to our school. It was so nice to see the whole school participate in the program. He highlighted some of our key techniques and strategies that we use here against bullying. He had some great ideas to help us prevent bullying at our school."
Amanda Lokar — Elementary School Counselor Sandusky Elementary School — Lynchburg, VA
* "The students, faculty, and staff really enjoyed Earl Long's very entertaining magic show and the message it brought to all of us. We hope this will help stop any bullying that may occur in our school and help the students to know what to do if this happens to them. We encourage anyone to book Earl Long to come to your school to do this program."
Mona Konode – School Counselor – Big Island Elementary School – Big Island, VA
*"(During the assembly) it was astonishing to see how many of my students raised their hands to admit they had been bullied. As an administrator that's very important for me to address and today's assembly was a great initial start. Thanks, Mr. Long. You did a tremendous job. I look forward to having you back again."
Dr. Rhonda Gainey – Principal – East Albemarle Elementary School – Albemarle, NC
To view the video testimony of Dr. Gainey go to http://www.youtube.com/watch?v=N-keQC_5Ctg&feature=share&list=UUP-E3lKDqsx8fo2YmJ4rBFQ
*"Our students and staff had a great and fun time participating in the program today. Mr. Long delivered a wonderful message that will carry our students through for a long time. His methods appealed to both adults and students and everyone was engaged the entire time. I encourage any school to bring in Mr. Long."
Anne Faulkenberry – Principal at Millingport Elementary School – Albemarle, NC
To view the video testimony of Mrs. Faulkenberry go to http://www.youtube.com/watch?v=6x96E1FBOpE&feature=share&list=UUP-E3lKDqsx8fo2YmJ4rBFQ
*"The concepts in Mr. Long's assembly show matched perfectly with our anti-bully program. One of his keywords – Respect – has been our character word for this semester. His skills were great. His tricks kept the kids' attention. I encourage you to invite Earl Long to present BAND Together: No Bullies Allowed in your school."
Bill Ramsey – Principal at Ward L. Myers Elementary School – Munsey, PA
Here are some frequently asked questions:
Program length: Approximately 45-50 minutes

Target ages: Elementary

Audience Participation:
Group and individual participation will ensure that everyone is a part of the show.
Requirements:
I will provide everything! All I need is a power outlet near the performing area.
Pricing Information
Here's how to book the assembly programs that you want and your students will LOVE!
FEES*
Depending upon where your school is located, we are prepared to waive some or even the entire travel fee if you help us schedule one of our programs in a nearby school. Read more about sharing below.

Our fee structure for school assembly programs is based on a Full Day or Half Day rate. This is to benefit the schools who would like to separate the student body by grades or age groups. Our Half Day rate can be either morning or afternoon.
Full-Day (3-4 Presentations)
The fees for the presentations are $850 for a full-day (3–4 presentations – split between morning and afternoon), Many schools schedule a full day in order to have smaller groups for each presentation. This is beneficial for the students.
Not only is this better for the students, but it is also cost-effective. Since we don't charge per presentation you can schedule up to four presentations of the same program on one day.
With smaller groups in each assembly, some schools can even hold the programs in the library or media center. This is another benefit since scheduling around lunch is no longer a concern.
or…
Half-Day (1-2 Presentations)
$600 for a half-day (1–2 presentations back-to-back in the morning or afternoon).
**A full day can be split between two schools at no additional charge. Thus you could have 2 assemblies at your school in the morning and again at a different school in the afternoon. Each school would pay one half of the full day fee ($425 each). This will allow each school to have up to two assemblies. The only caveats are that both schools must book the same program, and on the same day, of course. Also, each school must be in the same or neighboring school system.
Afterschool Programs are $300. These events are a single performance given after school dismisses but before 6 pm. Your choice of program may be limited by what program(s) were presented during the day. This option is also limited by where I will be during the day. An afterschool event outside the Hampton Roads area can only be booked AFTER a full or half-day has been booked on that date in your area.
Evening Programs are a great way to promote book fairs, science night, reward programs, and a guaranteed way to increase parent involvement in the PTA/PTO. However, for maximum impact and effectiveness, the program should be scheduled on the same day as a day time program. For schools more than a 90-minute drive from Hampton Roads(Virginia Beach), the evening program MUST be on the same day as a daytime program scheduled in your area. Evening programs are $325. The evening program will ALWAYS be different from the program that was presented at your school during the day unless you specifically request otherwise.
**Also, ask for the document on "How to Fund Your School Program".
Other Assembly Programs we offer: